All  Broadcast & Professional HITACHI HDTV camera models can adjust their color reproduction using seven different color masking or matrix presets. You can use the same presets to adjust all your HITACHI cameras at your facility so their output has the same color reproduction characteristics.
When you received your new HITACHI HDTV cameras they came with the MASKING preset we call, "standard." This is one of the presets our factory believes optimizes the color  reproduction of your HITACHI cameras. But some of the other presets may have more appeal depending on the kind of shooting you do. It's easy to switch back and forth between them, so you can try them out with the shooting environment you are in. Here are the steps to selecting these MASKING presets using the on-screen menu display:
The MENU should be visible and superimposed on the video output from the PIX BNC on your CCU or the MON BNC directly on the camera head. 
 1. Navigate to the TOP MENU and place the cursor on COLOR: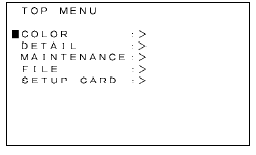 2. Select  COLOR to get: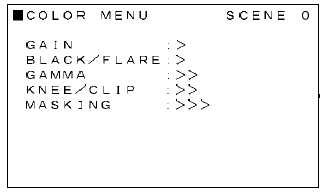 3. Place the cursor on and select MASKING to get: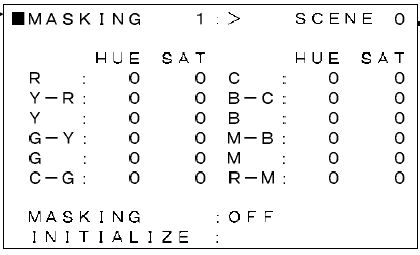 4. Notice the MASKING 1 page above, place the curson on that line and navigate to: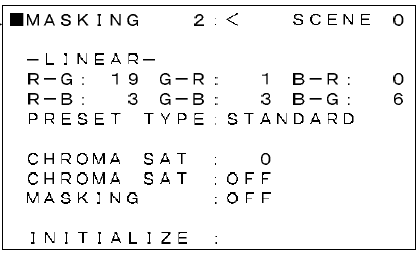 5. On the MASKING 2 page you will find a line item called PRESET TYPE.  Navigate to and place the cursor on that item.  Scroll the data control to select the preset masking desired.
Below are picture and a brief description of each of the  7 preset color configurations you can select.
Masking OFF (no color correction)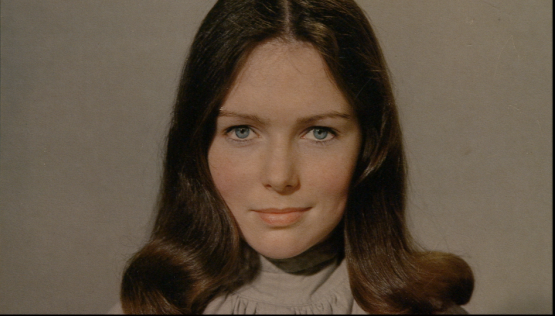 Hitachi Standard
Compared with the other presets, colors will look a little warmer overall, with skin tone saturated just a little bit beyond basic skin tone.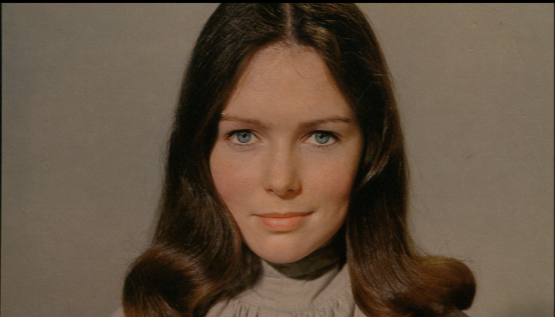 ITU – 709
International Telecommunication Union (ITU) does research into color reproduction of cameras and color saturation.  ITU standards apply to Europe United States Japan, it's a worldwide standard. Most high end cameras have a preset that will shoot on this standard.
EBU
If you want your colors to have a European flavor try this. This preset represents the color standard created by the European Broadcast Union (EBU). This standard has a little less saturation in the skin tones, but more color saturation on cyan and blue. If you shoot a lot of sports of green field with a blue sky this preset is worth a try.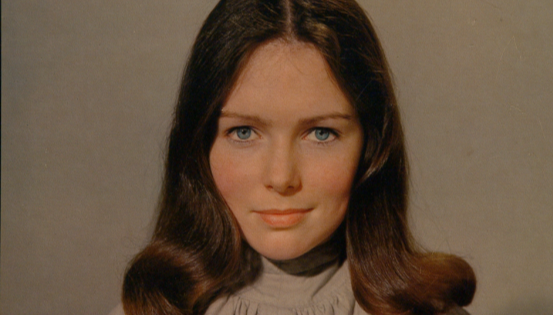 SMPTE – 240M
This preset is based on SMPTE, created in North America. This preset works well if you are broadcasting or streaming standard definition, because it has less saturation in the skin tones.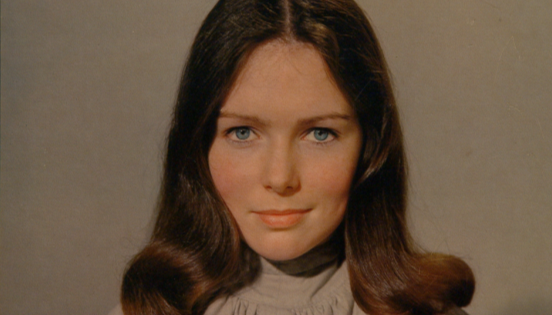 SMPTE – WIDE
This is the second preset based on SMPTE, also created in North America. In a similar color balance to  NTSC with emphasis on reds compared to green, skin tones might look a little bit greenish.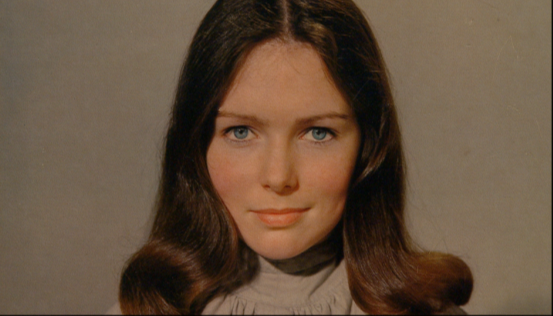 NTSC
This preset is best if you are shooting on standard definition.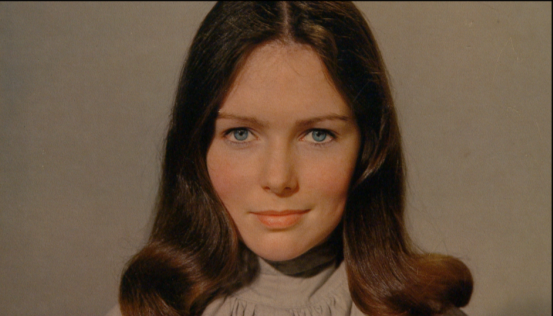 The fundamental theory of using a LINEAR MATRIX to define your HITACHI HDTV camera's color reproduction characteristics is that these adjustments do not and, should not affect your luminance values such as Gain, Gamma, Flare and Black Balance.
This is just the basics. If you are more ambitious, all HITACHI HDTV cameras' colorimetry also can be adjusted via Six Vector color correction masking as well as a third function called Skin-Tone masking.